completed work and projects
Recognitions, memberchips and about us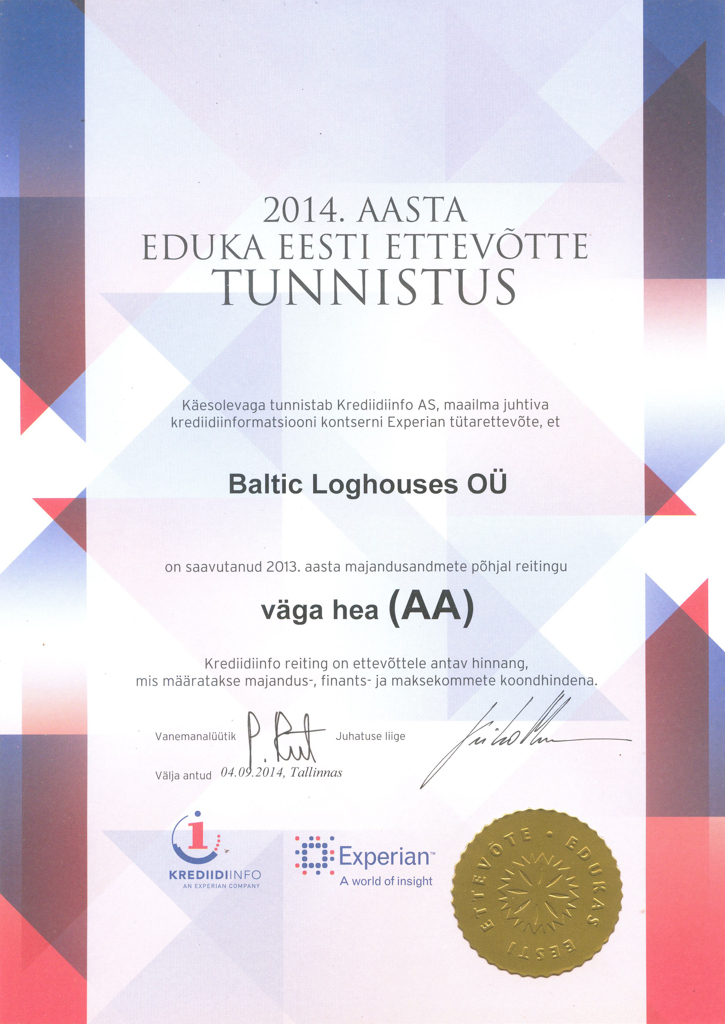 Certificate "Successful Estonian Company" (AA)
2014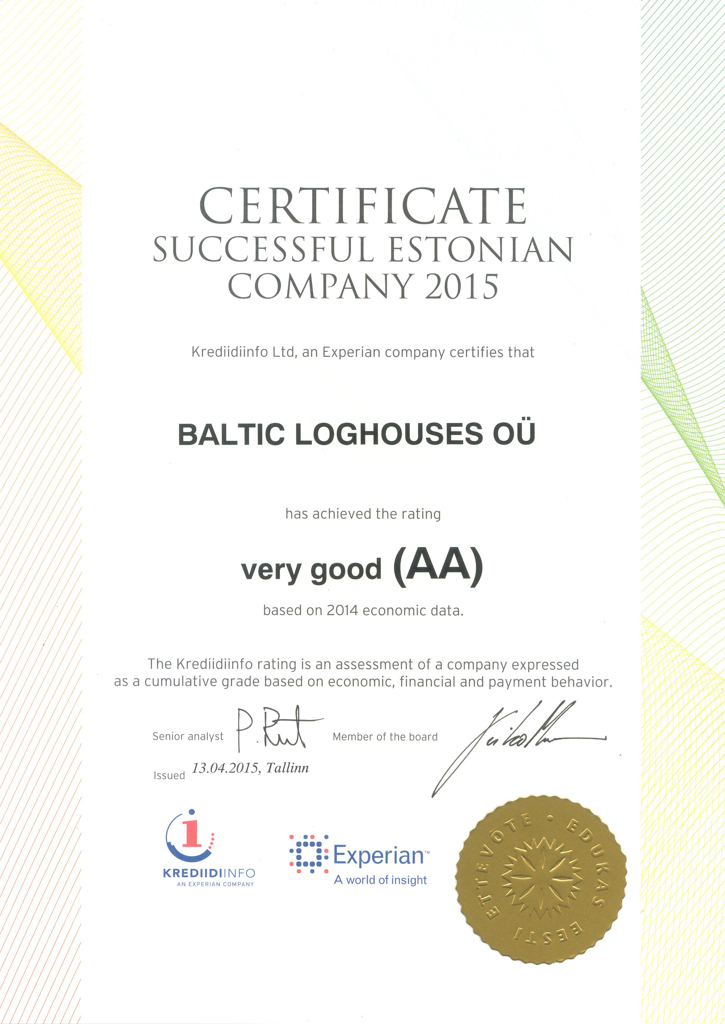 Certificate "Successful Estonian Company" (AA)
2015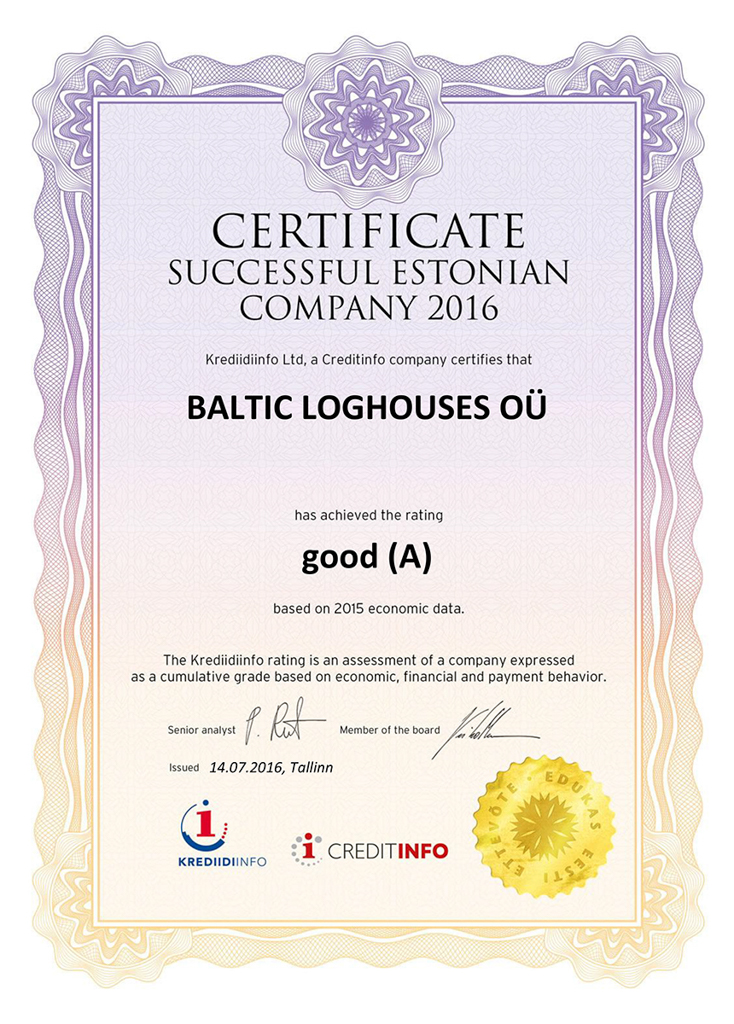 Certificate "Successful Estonian Company" (A)
2016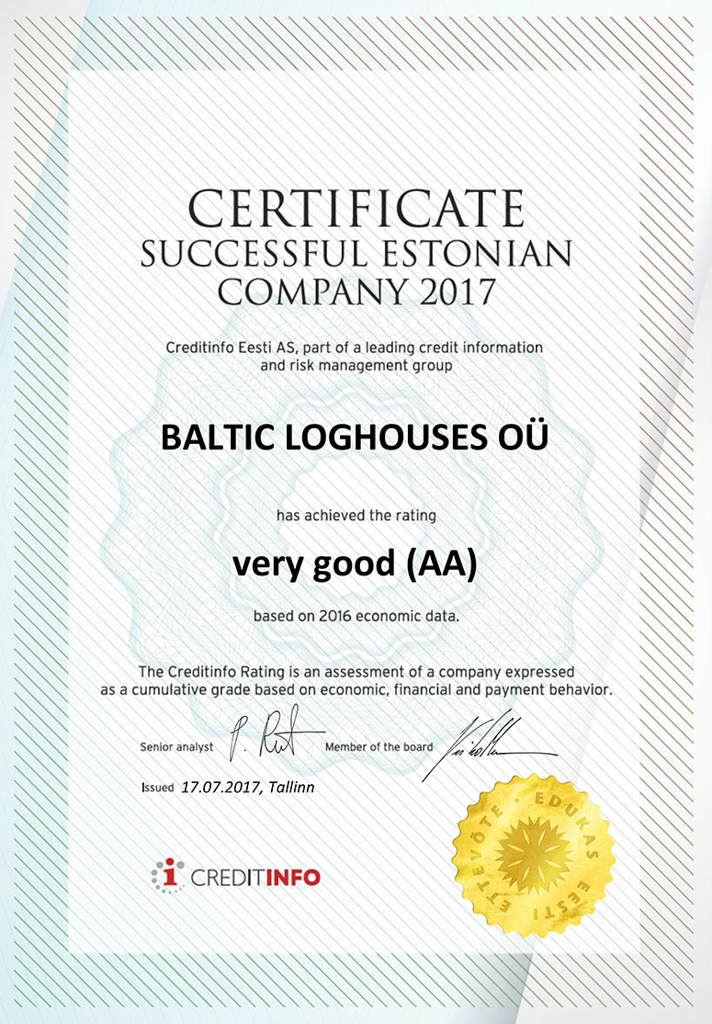 Certificate "Successful Estonian Company" (AA)
2017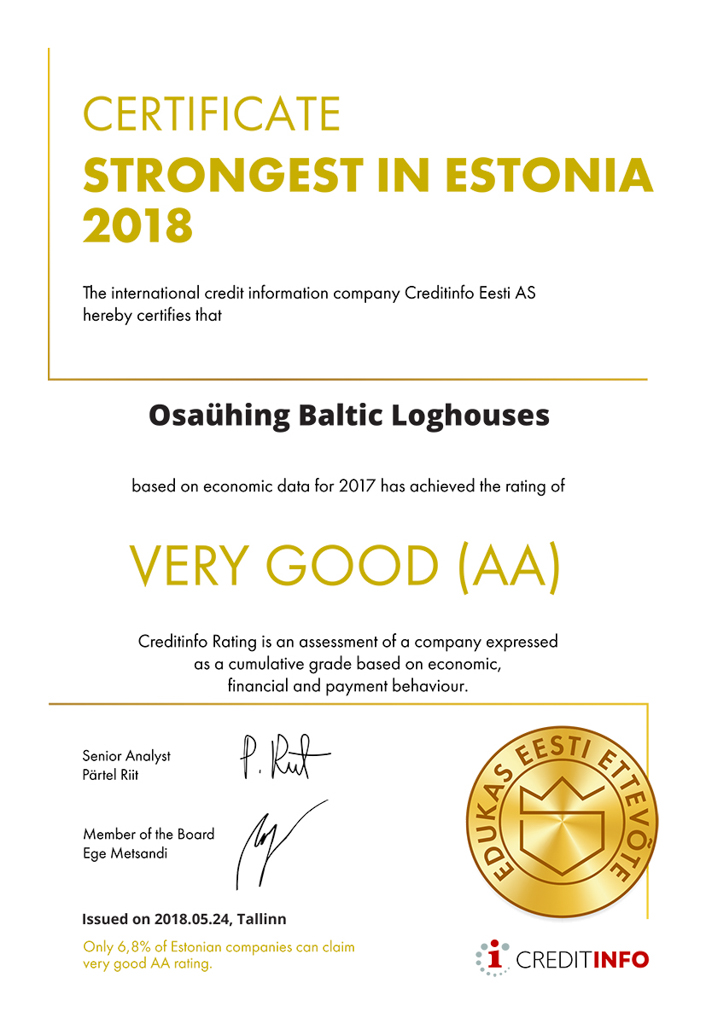 Certificate "Successful Estonian Company" (AA)
2018
Baltic Loghouses is an enterprise founded in 2001. The craftsmanship of the team has been elaborated within 16 years of work experience. Our collaboration is based on professionalism and trustworthiness — quality and uniqueness are the most important features for us.
Our main products are custom handcrafted log houses, both grainy and round. We use the high-quality technology of Norwegian mortise corner joints in the building of log houses.
Handcrafted log houses are suitable for small houses, residential buildings, sauna houses, summer houses, holiday homes, campsites or recreational centers, where a well-considered and optimal space solution is essential. Also, fast construction and installation process and subsequent after-care.
Our product range is also handcrafted barrel saunas and oval saunas. The saunas provided by us are a complete solution, that means, they are quickly portable and fitted to your garden, waterfront shore or even downtown street. There is no need for a construction project to install a sauna. The barrel saunas are with different lengths (200mm, 240mm, 330mm, 400mm, and 490mm), and a variety of space sets (1-3 rooms). You can find sauna choices on the barrels bar.
Handmade hot tubs made of spruce, aluminum oven, and 2m chimney. The range of hot tubes is both plastic internal, glass plastic internal, and solid wood. We use Tikkurila Pinja Wood Stain colors to finish hot tubes.